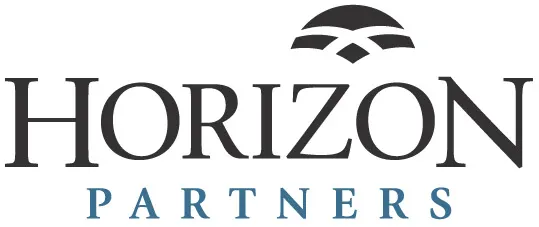 I'm grateful to have spent years advising and investing in product-driven SaaS businesses since founding Horizon Partners with Sandy Kory in 2010. Over the years, our high-touch, "Artisanal M&A" model has evolved a great deal and over time our ICP (Ideal Client Profile) has taken note.
In our first year of operation, our average transaction size was solidly south of $20M. In 2021, our average transaction was well north of 10x that size.
For 12 years at Horizon, our story has consistently been the same low transaction volume necessitated by a senior-professional-heavy advisory model (a few deals a year) and the same very high close rate (90%+) but with a much larger – and consistently growing – deal size as the years have gone on.
When we closed the largest transaction in Horizon Partners' history for an epic bootstrapped business called PDQ.com last year, its founders' comments were both self-actualizing and informative when it comes to the effect of our unique model and outlier-level investment of time in each of the select few clients that we take on each year:
"When we entrusted Horizon to manage our private equity process, we had very high expectations. After working with the Horizon team on a number of operational issues on the way to closing a large transaction with our ideal partner, we are pleased to say that they delivered 100%. Not only did they exceed our lofty expectations in terms of professionalism, work-ethic, efficiency, and the ultimate transaction valuation, but they did so while being heavily involved operationally and strategically. As one of our investors put it, 'Horizon flat understood the intricacies of the PDQ business — from the numbers to the product and strategy — in a way that private equity firms rarely see from advisors'…and we would add that Mike (and the entire Horizon team) did so while showing a level of respect, grace in difficult circumstances, and foresight that made our entire executive team miss them after the deal closed and they were off to the next transaction. For these and a multitude of other reasons, we can unequivocally recommend Horizon to any entrepreneur in the fortunate position to hire them. Bottom line: if you do have the opportunity to work with them, you'll be extremely glad that you did."
To say that we are grateful for our unique and ongoing relationship with PDQ post-transaction would be an understatement and we are thrilled that we invested enough together during our engagement to make this enduring relationship a reality. It's the "product" and goal that gets the entire Horizon team out of bed in the morning.
We think the growth in our transaction size serves as a nice signal of our ICP's affinity for the artisanal M&A product… the "small team" and "low volume" that our competitors try to sell against has allowed us to win an outsized portion of the most epic bootstrapped deals, though it still bothers us each time the competition's pitch is successful and we lose a client that we feel is a great fit. That said, we're grateful that, as it turns out, product-driven founders are pretty good at identifying a better product, even if it comes from a smaller team.
Philip Kaplan, Founder & CEO of DistroKid, which achieved unicorn status in their transaction with Insight Partners in 2021, said the following about Horizon.
"If you have the opportunity to work with Horizon Partners, you should. They're brilliant, fun to work with, and made a complex process seem easy—with results that exceeded all of my expectations. Horizon architected a dream transaction structure that I wouldn't have thought possible…until they delivered it."
Philip is a truly exceptional product-driven founder with tremendous empathy for his musician customers, an ability to "see around corners," and a unique capacity to develop products ideally suited for both growth and maximum user utility. We are honored that he sees us the way he does and that he allowed us to invest in DistroKid following our engagement with him, a relationship that culminated in a significant investment by Silversmith Capital Partners and Spotify in 2018. It's relationships and investments like this one that became much of impetus behind adding venture investing to a strategy that we think allows us to deliver industry-best advice to the product-driven founders that we are fortunate to work with.
By the way, now is a good time to note that we think (and our clients would confirm) that concentration in focus to work with only a few very high quality businesses is a "feature not a bug" associated with Horizon's artisanal model. Note: this is what we think a truly "unconflicted" M&A service offering looks like… we place very few bets and invest heavily in each of them vs. "spreading our bets around" thus rendering a high volume of clients at conflict with each other for our attention (like other firms do).
It's been fun and it's felt like magic at times… I know, serve the underserved, focus on product (vs. sales), and good things happen (so I guess we have a lot in common with our product-driven clients!!).
And for years, part of the "magic" in knowing how to best advise later stage product-first bootstrappers at the "critical moment" of a transaction has come in our keeping the majority of our personal wealth invested in the same types of businesses, albeit making those investments in the earliest stages while advising at the later stages.
Seed investing keeps us focused on what drives value and on what matters…and it keeps us connected to the nuances of the businesses we serve. I'm grateful that Sandy spearheaded this part of our model.

So… as we launch HorizonVC, Sandy, who is a truly epic investor, will continue to run the venture capital side of the house (it's been that way for years), albeit in a "productized" version. I'm excited and am glad to have a very significant GP commitment to the fund. I'm also thrilled to be investing with many of our past M&A clients who have chosen to join HorizonVC as limited partners… going to be awesome.
And I'll have the great fortune of continuing to drive the M&A business, while Horizon Partners continues to do what we always have done in delivering an operationally-heavy, bespoke, and unique advisory product via a team that thinks like investors for our M&A clients. Private company investing has always been part of our secret sauce and a key to the rigor behind the mental models we activate for our clients…
…though I suppose it just got a bit less secret with the launch of our seed fund. LFG!
---
Horizon Partners is a boutique M&A advisory firm for bootstrapped software & technology businesses. To learn more, subscribe to the Horizon Partners blog or email us at contact@horizonpartners.com.